Ospedali Privati Forlì's Ophthalmology and Corneal Unit is an internationally renowned center for the surgical treatment of ophthalmic conditions and corneal surgery. From common conditions such as cataract, to advanced corneal disease requiring corneal transplantation, Professor Busin and his team employ cutting edge minimally invasive surgical techniques, with state of the art facilities at their fingertips.
Every year the team performs over 3 thousand interventions on both Italian patients and complex patients referred from abroad and about 25 thousand health care services. Being a world leader in paediatric corneal transplantation, Professor Busin also accepts paediatric referrals.
Corneal Transplantation technique
Professor Busin has been one of the key global influences in the transformation we have seen in the outcomes of corneal transplantation in the last two decades. The vast majority of transplantation operations performed in his center are of the 'lamellar keratoplasty' type, rather than of the traditional, 'full thickness penetrating keratoplasty' type, which is still performed by many centers arouond the world.
'Lamellar keratoplasty' basically means that rather than needing to replace the entire cornea, only the damaged layer is selectively removed and replaced. This results in a much lower risk of some of the most serious complications such as graft rejection, and has superior visual outcomes. Broadly speaking, lamellar surgery divides the cornea into an anterior (front) lamella, and a posterior (back) lamella.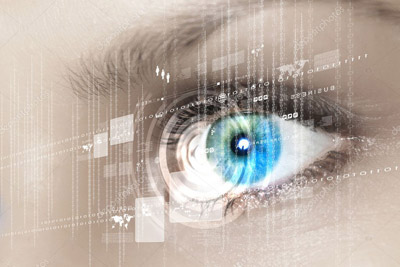 Common diseases affecting the anterior lamella are Keratoconus, Scars from infections such as the Herpes virus, Stromal dystrophies, and Trauma. Common diseases affecting the posterior lamella are Fuchs endothelial dystrophy, and pseudophakic bullous keratopathy, where the cornea becomes swollen and cloudy after previous intraocular surgery such as cataract surgery.
Particularly with regards to posterior lamellar surgery, the recovery times are far shorter than with conventional full thickness keratoplasty because of the modern sutureless or near sutureless techniques employed by Prof. Busin.
Being an innovator in the field, you will find the latest techniques available to treat corneal disease in Forli. For example, Professor Busin won several international awards for his innovation in Descemet Stripping Automated Endothelial Keratoplasty (DSAEK). Having been one of the earliest surgeons in the world to favour endothelial keratoplasty over full thickness keratoplasty, he then went on to modify the technique to make the donor graft even thinner with an innovative 'ultrathin' technique resulting in superior outcomes compared with conventional DSAEK. He now also offers an even thinner graft in appropriately selected patients called Descemet Membrane Endothelial Keratoplasty (DMEK). Ask him which is most suitable for your eye at your consultation.
Choose your surgeon carefully
Your sight is precious and it can be daunting trying to decide where to have your treatment, given the lack of robust publicly available information regarding the differing success and complication rates of different centres around the world.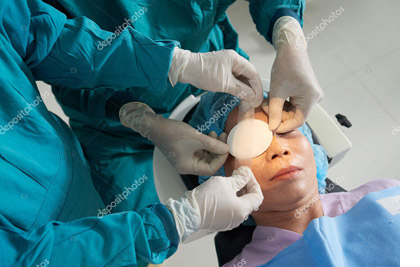 However, Prof. Busin firmly believes in the need for surgeons to transparently present their surgical outcomes in a rigorous way, monitored and regulated by their peers. Accordingly, several times a year he publishes his latest surgical outcomes in scientifical journals around the world. For that reason, whatever surgery you are likely to undergo, you can find the visual outcomes and complication rates encountered by patients undergoing the same operation in Prof. Busin's hands. These articles are all available online, or feel free to contact us and we can provide you with the full text of any article. If you choose to come to see Prof. Busin, your vision is his passion and he will fully evaluate your condition before discussing the most effective options available to you. There will be an opportunity to ask questions about your care before deciding how to proceed.
Prof. Busin's team can also help with the practicalities of a stay in Italy, having agreed preferential rates with local accomodation options.
We look forward to being a part of your journey!